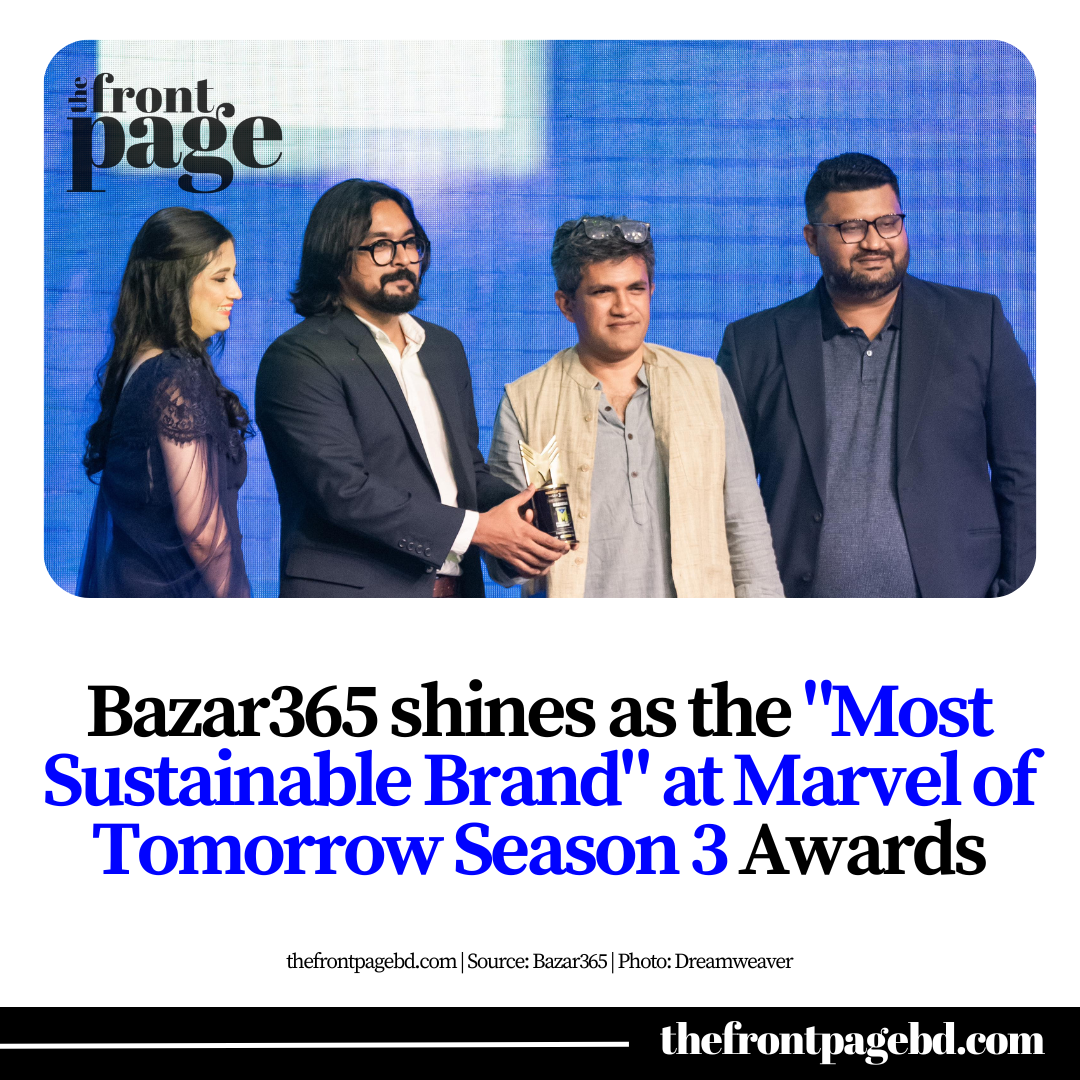 Bazar365, the trusted online grocery store with a strong commitment to sustainability, has been recognized with the prestigious "Most Sustainable Brand" award at the Marvel of Tomorrow Season 3 awards. The event, organized by The Marvel – Be You, was a grand celebration of influencers and their exceptional work in 29 different categories. Bazar365's focus on sustainability, along with its role as a sustainable partner for the event, underscores its commitment to fighting the global plastic pollution problem.
The award ceremony took place on November 3, 2023, at the beautiful Radisson Blu Dhaka Water Garden. It was a significant moment in acknowledging leaders in various industries. Bazar365's dedication to sustainability stood out as it was crowned the "Most Sustainable Brand."
What's even more inspiring is that Bazar365 collected about 10 kilograms of waste from the event, showing a practical approach to dealing with the plastic pollution challenge. The company, with its focus on making a real impact, is setting a powerful example for sustainable practices in the world of e-commerce.
Alec Mithun, the CEO of Bazar365, expressed his heartfelt gratitude for the recognition. He said, "We are incredibly honored to receive the 'Most Sustainable Brand' award. This is a clear validation of our mission to confront plastic pollution. We're not just another online store; we are here to bring positive changes. Our goal is to raise awareness and inspire sustainable habits, one step at a time."
Bazar365's commitment to sustainability goes far beyond just receiving awards. The company aims to partner with more events, spreading the word about plastic pollution and fostering sustainable habits. It's a mission that not only inspires but also serves as a beacon of hope for a cleaner, greener future.