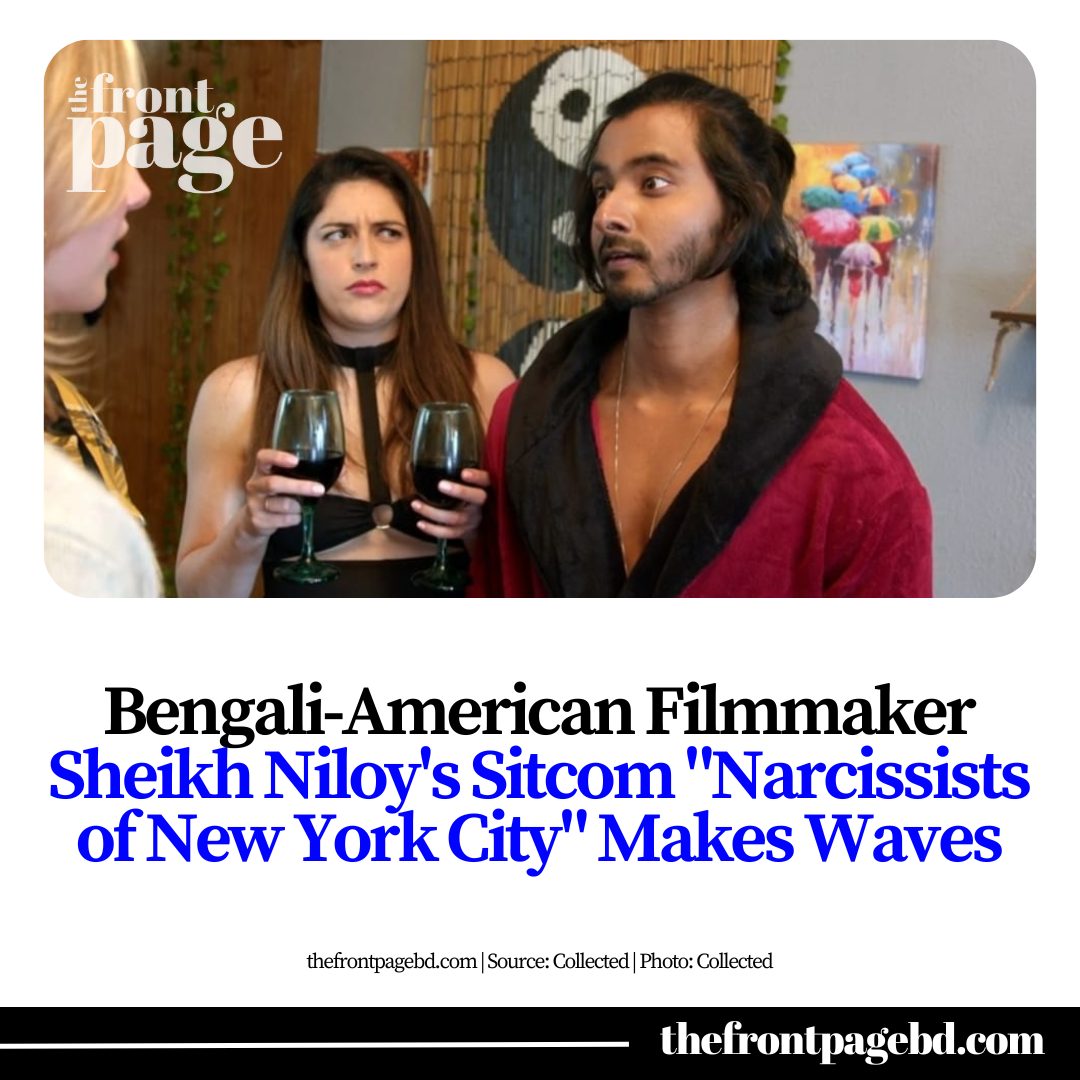 Bengali-American filmmaker and emerging actor, Sheikh Niloy, has captivated audiences with his sitcom, "Narcissists of New York City" (NNYC). The 12-episode series, originally on Amazon Prime, now streams on Vimeo, boasting a stellar 9.1 rating on IMDB.
Created, produced, and starring Sheikh Niloy, the show tackles generational narcissism through a comedic lens, following four self-absorbed roommates chasing fame to validate their self-worth.
In an exclusive interview, Sheikh expressed his aspiration to pave the way for Bengali talent in Hollywood while breaking stereotypes against careers in the Arts. He highlighted the show's intention to shed light on generational insecurities, transitioning into a quest for self-realization in its upcoming second season.
Despite challenges and limited resources during filming, Sheikh credits the project's success to the dedication and talent of the cast and crew, emphasizing the support received from friends and family.
With its recent shift to Vimeo in 2K quality for global audiences, the series promises a blend of entertainment, education, and a glimpse into the behind-the-scenes camaraderie. Sheikh remains committed to propelling both his career and the representation of South-Asian talent in the entertainment industry through this groundbreaking series.