On the very first day the Bangabandhu Tunnel under the Karnaphuli River in Chattogram was open to traffic, cars were observed exceeding the speed limit. The violation of traffic regulations was reported to the police and higher authorities after the CCTV camera captured the hazardous race. On Saturday, Prime Minister Sheikh Hasina inaugurated Bangladesh's first tunnel of its kind. According to bdnews24.com, the tunnel was opened to traffic at 6:00 a.m. on Sunday.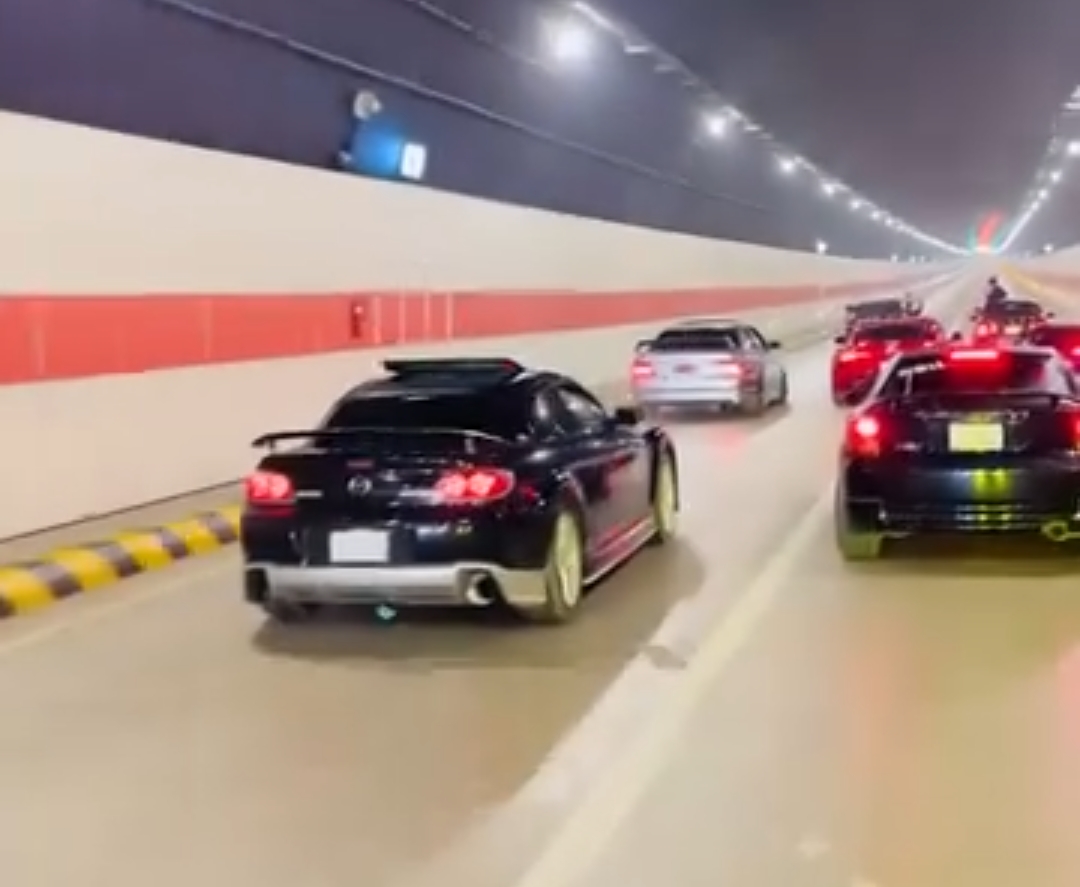 The race was captured on video Sunday evening. The video of the race went viral on social media and was shared on multiple Facebook pages. Five were black, two were red, one was blue, one was white, and one was gray. They were racing through the tunnel and overtaking each other. "We have collected the video of the cars. They were seen practising different stunts on the road in the China Economic Zone," said Tanveer Rifa, assistant engineer of the tunnel.

"Then they entered the tunnel from the Anowara end and were speeding. The CCTV camera caught it. They were overtaking each other and performing stunts inside the tunnel." Tanveer said the police and higher authorities gave assurances of taking action once the cars were identified.
Source: https://thefinancialexpress.com.bd/national/cars-race-inside-bangabandhu-tunnel