Controversy surrounding today's semi final match as claims were made that BCCI has changed the pitch for the game at Mumbai without ICC approval. Andy Atkinson is the ICC's independent pitch consultant. The home board and Atkinson agrees on the designated pitches but a Daily Mail report has said that agreement has not been honoured for today's match.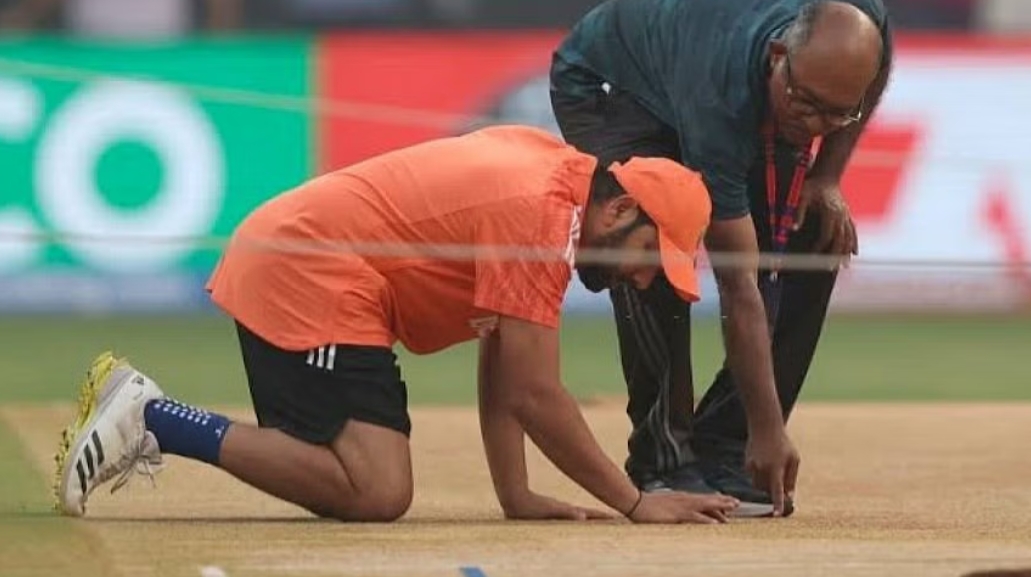 The first semi-final was to be played on pitch 7 but has been shifted to pitch 6. Daily Mail reports that Atkinson was told about an 'unspecified problem' of the pitch 7, one that he does not agree to. Pitch 7 was a new pitch while pitch 6 is old and has been used in previous matches.

Atkinson emailed his boss writing that the changes were made 'without proper notice.'

"6-8-6-8-7 was the planned rotation at Wankhede. 6-8-6-8 is what has been used so far," ESPNCricinfo cited a source as saying.
Source: https://www.thedailystar.net/sports/sports-special/icc-cricket-world-cup-2023/news/india-accused-changing-pitches-daily-mail-report-says-3470201