From the 18th to the 20th of December, Scholastica Senior Campus Uttara hosted the sixth edition of its renowned Scholastica Model United Nations Conference. This conference observed 350+ participants (commonly referred to as delegates in the MUN circuit) from over 15 of the most prestigious schools in Dhaka City.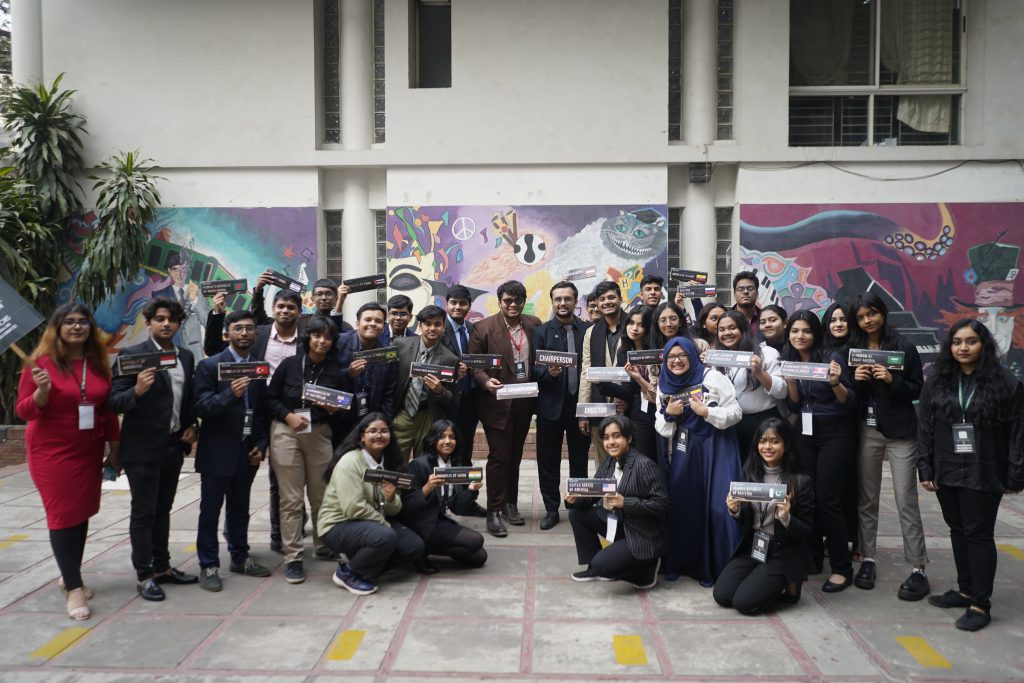 The event was kicked off by a musical performance by the school band and an insightful speech by none other than CEO of the 10-minute school, Ayman Sadiq. Mr. Sadiq gave a fun and exciting speech on removing negativity in life and changing perspective; like treating life in percentages instead of raw numbers. The Principal and Head of the Section of Scholastica SRU, Ms. Farah Sophia Ahmed, was also in attendance at the opening ceremony. She shared words of inspiration and encouragement with all delegates while wishing them luck for the conference. Delegates were then escorted to their committees which hold mock sessions of real-world UN committees, for instance: SOCHUM, UNHRC, UNHCR, and DISEC amongst many more.
This event had been months in the planning, led by the Secretary General of the Conference, Shah Zaowad Ahnaf, and his 60+ person team. The organizing throughout all three days was flawlessly coordinated, from an extensive menu of food to beautiful decorations. There was even a Grand Dinner on the second day sponsored by Le Meridien Hotel Dhaka.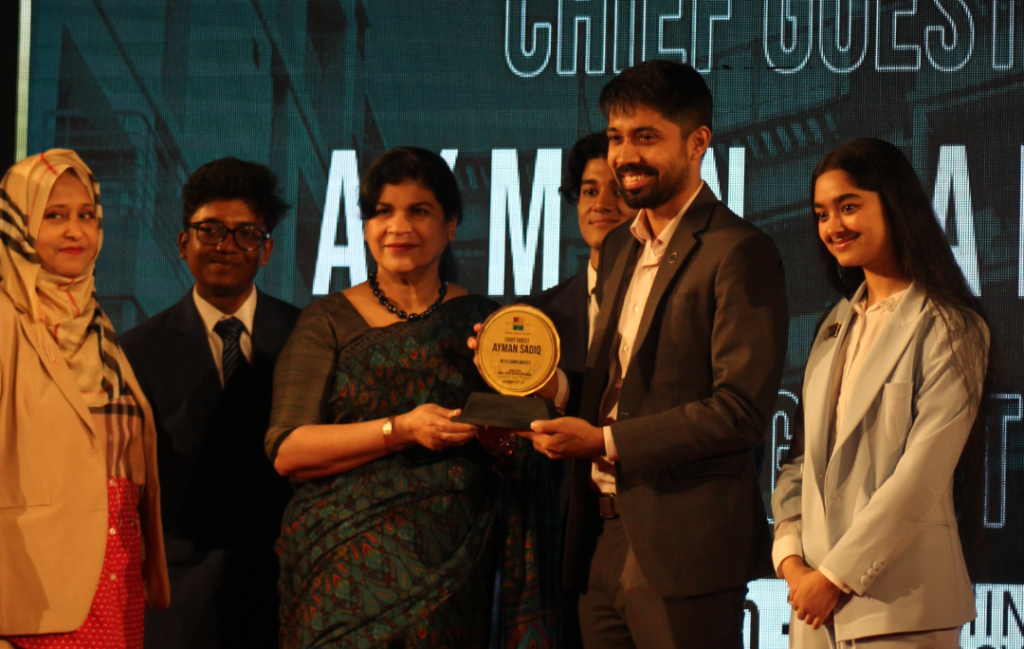 SCHOMUN VI was sponsored by title sponsor Suvastu Space, accompanied by Asia Insurance Limited, Brothers Furniture, and Erfan Traders. Stalls from Thanda Garam, Madchef, Cheez, Butter the Bakery, Love Triangle, and Waffle Up were also present. In addition to that, SCHOMUN VI also partnered with Le Meridien, PRAN, The Front Page, and Valore.
The three-day event came to a close as delegates received awards for their efforts. SRU concluded its sixth successful MUN conference, leaving all those involved with an unforgettable experience.