The department of the Canadian government who are responsible for national health policy, Health Canada, asked to withdraw 216,595 pieces of sleepers from the brand 'George' that were made in Bangladesh for health risks. The defective products were sold between November 2022 and June 2023, the department said on their website.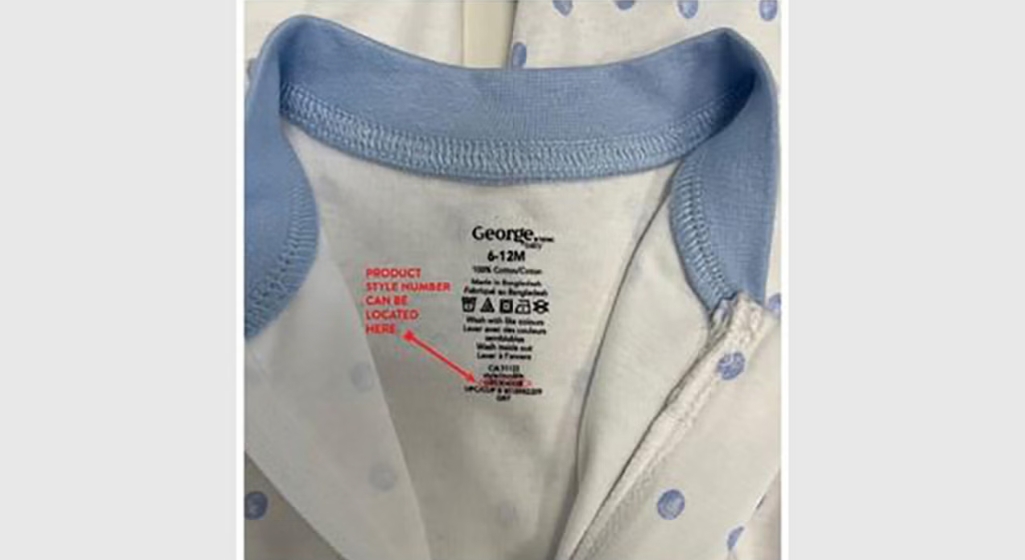 The zipper pulls and foot grips of the 'George' brand clothings risked being ingested or choked on, as they might fall off after repeated washing. "Consumers should immediately stop using the recalled sleepers and check the style number printed on the collar to determine if they are impacted by this recall. According to a Canadian government website, the clothings were made in Bangladesh by Gazipur-based Unique Designers Ltd and distributed by PDS Far-East Ltd of Kowloon, Hong Kong.
Faruque Hassan, president of BGMEA, responded that he is not fully informed about the issue.
Source: https://www.thedailystar.net/business/export/news/canada-asks-withdraw-sleepers-made-bangladesh-safety-concerns-3462141