The jewellery makers of the country hiked 22-carat gold prices by Tk 1,750 and so the new price will be Tk 106,376 a bhori, an all-time high. The new price is 1.67% more than the previous all-time high of Tk 104,626 per bhori (11.664 grammes), which was recorded on November 5 this year.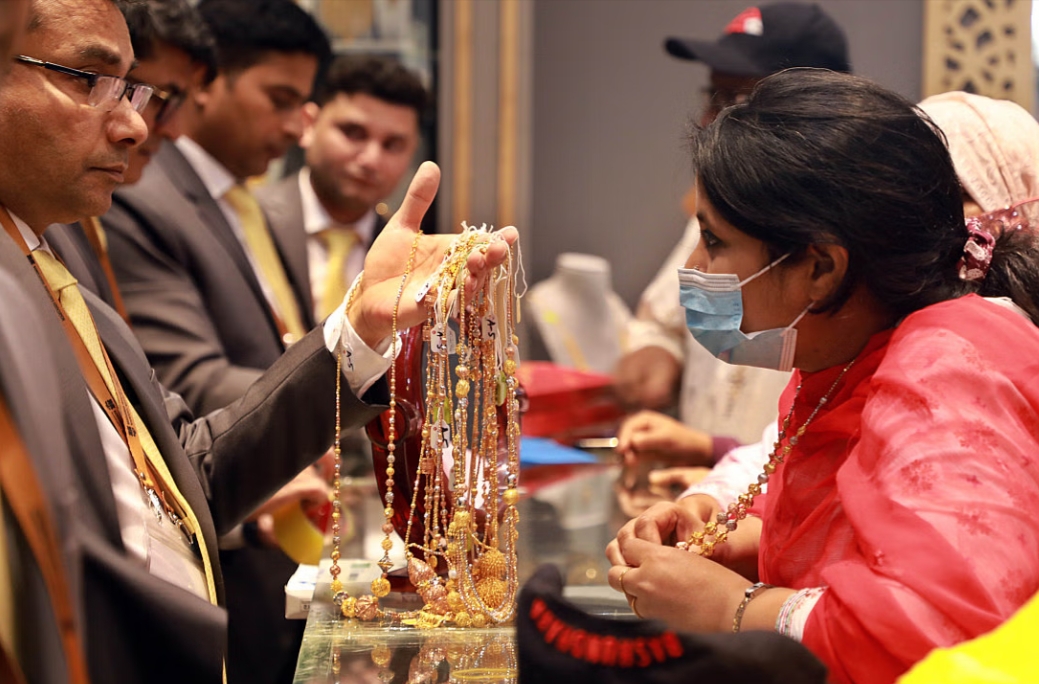 The gold price crossed the Tk 100,000-mark for the very 1st time in Bangladesh in July. Gold prices have increased for over a year due to fluctuations in the domestic market and increases in the international market.

Despite the fact that Bangladesh does not engage in substantial gold imports, its gold prices are virtually correlated with global trends. The annual gold demand in Bangladesh varied between 20 and 40 tonnes. Approximately 80% of the global demand is fulfilled by means of illicitly transported gold.
Source: https://www.thedailystar.net/business/news/gold-hits-record-tk-106376-bhori-3472756