[ Want free delivery of daily news updates? Join our Telegram channel now: https://t.me/tfpnewsletter ]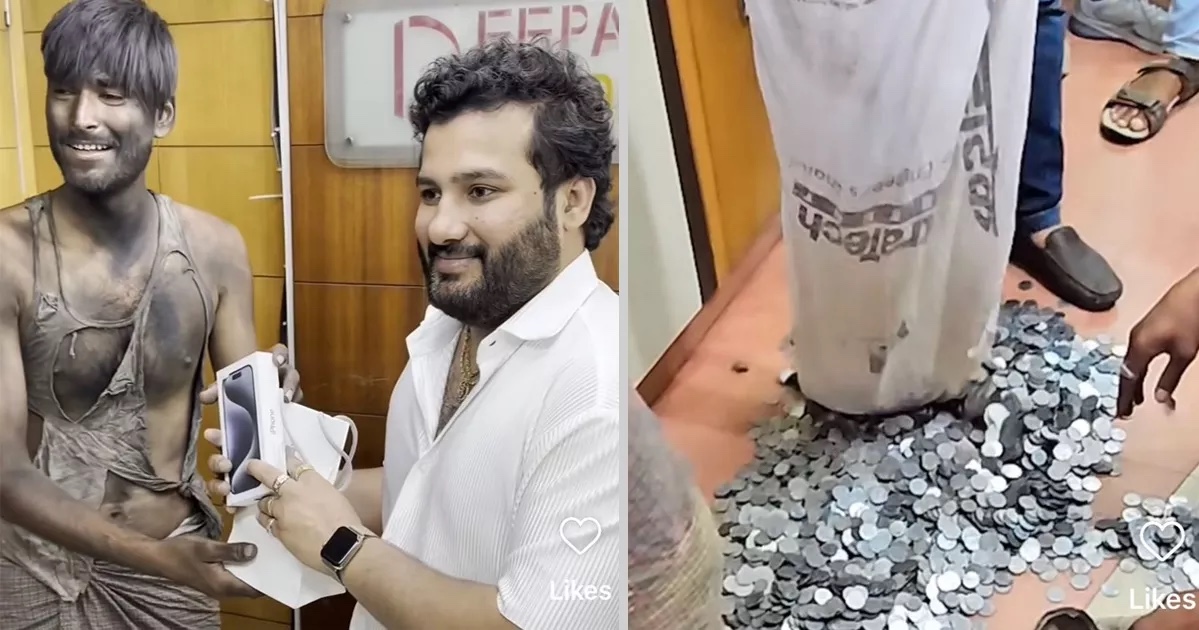 A recent social experiment on Instagram by the user "Experiment King" looked at how stores would respond if a man dressed as a hobo tried to buy an iPhone 15 with a bag full of coins. At first, many shops in Jodhpur wouldn't let him in because of how he looked, and others wouldn't take cash as payment. But in the end, one shop agreed to the unusual way of paying.
In a video that went viral, the "beggar" threw all of his coins on the ground and gave them to the seller and staff. The store workers counted the coins, and the man left with an iPhone 15 Pro Max. He even took a picture with the owner, who looked surprised. The video received over 34 million views and received varied reviews from viewers.
Source: https://unb.com.bd/category/World/viral-video-man-dressed-as-beggar-buys-iphone-15-with-coins/123894