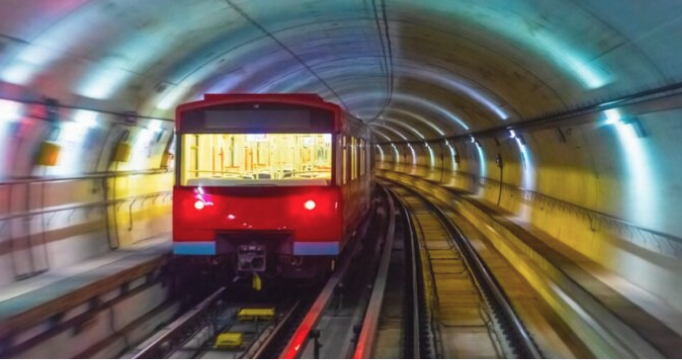 Construction of Bangladesh's first underground metro line begins in July:
A bilateral agreement has been signed with the contractor for the commencement of contract package-1 (land development of depot area) of Uttara route of Bangladesh's first underground metro line MRT line-5. The work is expected to begin from July.
The agreement was signed between Dhaka Mass Transit Company Limited (DMTCL), TOA Corporation (Japan) and Spectra Engineers Limited (Bangladesh) at DMTCL Bhaban in the capital's Uttara on Tuesday.

Six Bangladeshi peacekeepers to be honoured posthumously at UN HQ:
Six Bangladeshi peacekeepers will be honoured posthumously with the Dag Hammarskjold medal on the occasion of the 75th anniversary of UN Peacekeeping on Thursday. The UN Headquarters will observe the International Day of United Nations Peacekeepers that day.

You can now watch IPL matches only at Tk 32 using MyGP's sports pack:
Grameenphone, the leading mobile operator in Bangladesh, announced a partnership with T-Sports, the official broadcaster of the Indian Premier League (IPL) in Bangladesh. The partnership will allow MyGP users to watch the IPL for as low as BDT 32 only.
The IPL is one of the most popular cricket leagues in the world, and MyGP is excited to offer its customers an affordable way to watch the matches. A range of attractive packs to enjoy IPL live is available through the app.

More info: https://mygp.li/WDTZB

BTS' V set to make his debut in Cannes Film Festival:
Global sensation and BTS member V, also known as Kim Taehyung, is gearing up to make his highly-anticipated debut on the prestigious red carpet of the Cannes Film Festival. Taking to his Instagram stories on Monday, the international artiste confirmed his appearance at the Cannes 2023 red carpet, representing a renowned luxury brand.

AI reimagines Bangladeshi actors as superheroes:
Now, an enthusiastic Facebook user named Kazi Shahriar Ahmed used his creativity by using mid-journey AI techniques to render pictures of the top Dhallywood celebrities, donning superhero costumes. His imaginative creations have sparked intrigue among social media users. The poster shared four visually stunning pictures featuring Jaya Ahsan, Arifin Shuvoo, Bidya Sinha Saha Mim, and Shakib Khan.

First Arab female astronaut reaches space station:
The International Space Station (ISS) has welcomed its first female Arab astronaut. Rayyanah Barnawi is one of two Saudis aboard Axiom Space's second private mission, which launched from the United States on a SpaceX Falcon 9 rocket on Sunday. The 34-year-old biomedical specialist aims to conduct stem cell and breast cancer research during her scheduled 10-day stay on the International Space Station.