The local authorities have issued a directive for tourists to depart from St Martin's Island by Monday afternoon due to adverse weather conditions arising from a depression in the Bay of Bengal. Adnan Chowdhury, the Upazila Nirbahi Officer of Teknaf, has conveyed that tourists on St Martin's Island must vacate the area by 2:30 pm today to ensure their safety. All tourists are urged to return to Teknaf.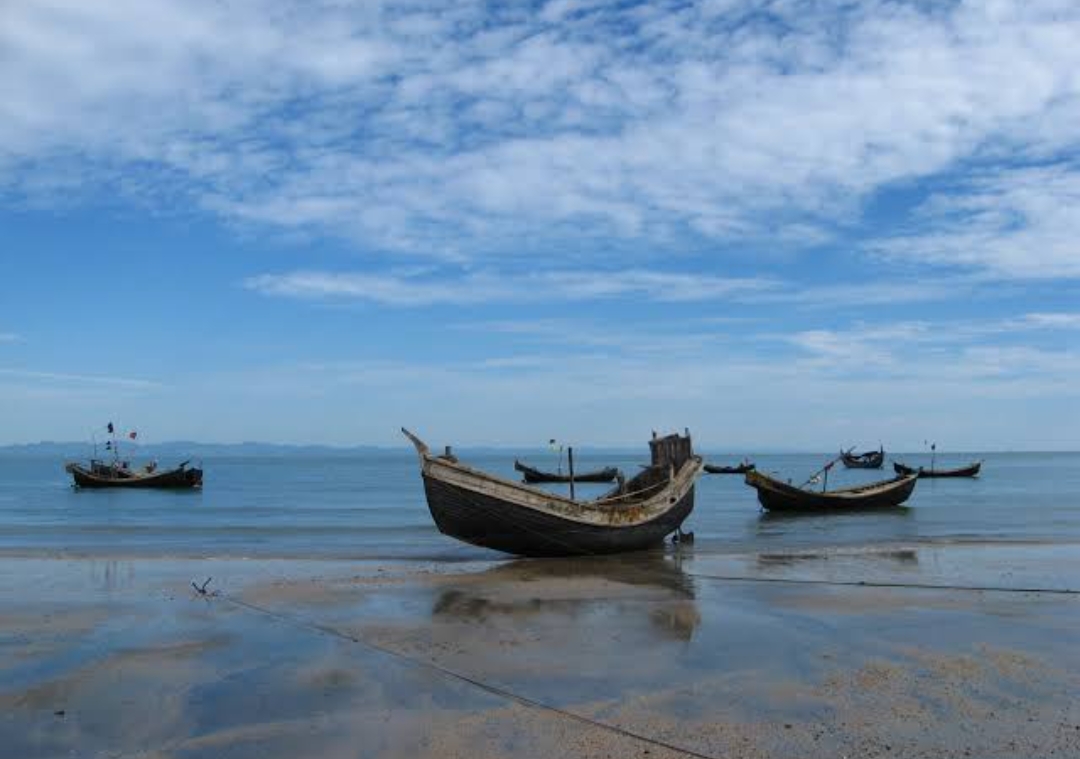 Simultaneously, the local administration has imposed a prohibition on the movement of all types of vessels along the Teknaf-St Martin's, St Martin's-Cox's Bazar, and St Martin's-Chattogram routes on Monday.

As per a bulletin from the Meteorological Office, the maritime ports of Chattogram, Cox's Bazar, Mongla, and Payra have been advised to raise local cautionary signal No 3. This advisory comes as the deep depression over the Westcentral Bay and surrounding regions has slightly shifted North-Northeastwards, remaining within the same vicinity.

At noon on Monday, the depression was situated approximately 755 kilometers West-Southwest of Chattogram port, 710 kilometers West-Southwest of Cox's Bazar port, 630 kilometers Southwest of Mongla port, and 630 kilometers Southwest of Payra port, according to a bulletin from the Meteorological Office. It is anticipated to move in a North-Northwestward direction and intensify further. The influence of this depression is causing deep convection over the North Bay.

The bulletin warns of squally weather affecting the maritime ports, North Bay, and the adjoining coastal areas of Bangladesh. Sea conditions will remain turbulent near the center of the deep depression. Consequently, all fishing boats and trawlers over the North Bay and deep sea have been advised to remain in proximity to the coast, ready to seek shelter with very little notice. They are also cautioned against venturing into the deep sea.
Source: https://unb.com.bd/category/Bangladesh/depression-in-bay-tourists-asked-to-leave-st-martins-island-by-monday-afternoon/124282