In the serene village of Purbo Atkhali in Patuakhali's Galachipa upazila, Sirajul Islam Hawladar, 82, is known by all for planting trees. For over 70 years, he has been planting trees, transforming his village and 10 other surrounding ones. In all those years, he has planted around 50,000 trees, caring for them as if they were his own children.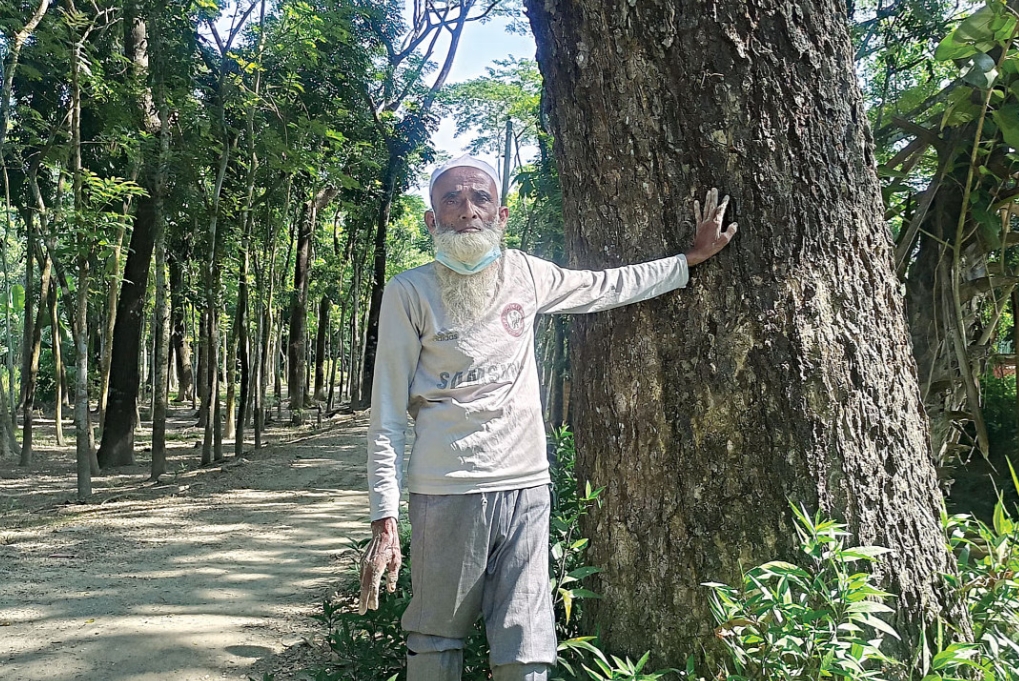 "At a young age, I was encouraged to plant trees." Trees produce fruits, oxygen, and shade. "A weary traveler may find comfort and rest in the shade of a tree," Sirajul emphasized. Sirajul is the only surviving sibling out of his seven siblings and the youngest. Dhaka Nesaria Kamil Madrasa awarded him a Kamil (MA) degree, and he has presided over several mosques in the upazila, including the one in his hometown, in his capacity as imam. He is presently incapable of working as a result of age-related health complications. Hamida, the youngest of his four daughters, is a student at the undergraduate level. The other three are all married. Sirajul typically grows seedlings at home, but sometimes he buys from the shop before planting those on vacant lands in the area, and caring for those whole day. His neighbour, Delwar Hossain said, "He takes care of the trees day and night. If a tree becomes sellable, the owner sells it and shares the earnings with Sirajul." Although his family has concerns about his deteriorating health, Sirajul remains determined.

"We're proud of his efforts. But he is getting weak due to old age and we often tell him to rest, but he won't," said his daughter Hamida.
Source: The Daily Star