A representative of Mother Textile withdrew Tk 8.35 million from the company's account at an Al-Arafah Islami Bank branch in Uttara.
Subsequently, he paid Tk 3,5 million to a business partner and left for Banani in the company vehicle with the remaining cash.
Near Khiltchet, a maroon-colored vehicle overtook and impeded the car's path while it was travelling along the elevated motorway from Kawla.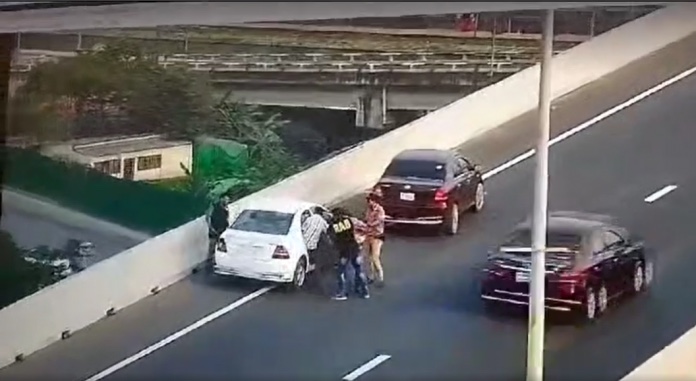 Eventually, five or six men donning black jackets emerged from the vehicle. They fraudulently claimed to be RAB officers and accuse company representatives of carrying illegal weapons.
Animesh Chandra Saha, his associate Shahjahan Mia, and the chauffeur Abul Bashar were subsequently blindfolded and handcuffed by the robbers. They then drove the victims around for a while before discharging them on 300 Feet Road.
The police analysed the area's CCTV footage to identify the suspects, who were implicated in 15 robbery cases. They had been detained previously but were subsequently released on bail.